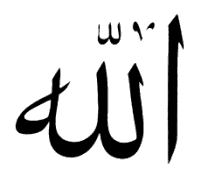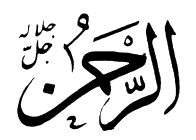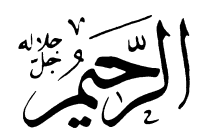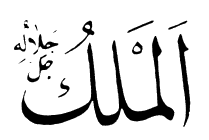 Allah
O'nun zat ve özel ismidir. Diğer isimler fiilleri, sıfatları ve tecellileri ile ilgilidir.
Allah
Theone Almighty who alone is worthy of worship.
Rahman
Yarattığı bütün canlılara nimet veren
Ar-Rahman
The All- Merciful. He who wills goodness and mercy for all His creatures.
Rahim
Acıyıcı
Ar-Rahim
The All compassionate. He who acts with extreme kindness

Melik
Herşeyin hakimi
Al-Malik
The Absolute Ruler. He who is the Ruler of the entire universe.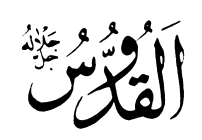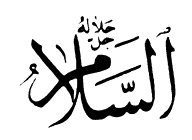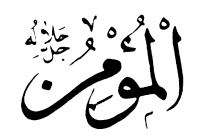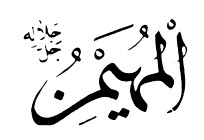 Küddüs
Noksanlıklardan münezzeh
Al-Quddus
The Pure One. He who is free from all error.

Selam
Selamet verici
As-Salam
The Source of Peace. He who frees His servants from all danger
Mü'min
Emin kılıcı, koruyucu
Al-Mu'min
The Inspirer of Faith. He who awakes the light of faith in our hearts.
Müheymin
Gözetici ve kollayıcı
Al-Muhaymin
The Guardian. He who watches over and protects all things.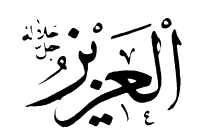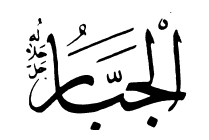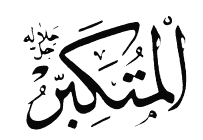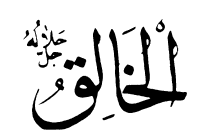 Aziz
Her şeye galip
Al-'Aziz
The Victorious. He who prevails, and can never be conquered.




Cebbar
Dilediğini zorla yaptıran
Al-Jabbar
The Compeller. He who repairs all broken thing, and completes that which is incomplete.




Mütekebbir
Büyüklükle vasıflı
Al-Mutakabbir
The Majestic. He who demonstrates His greatness in all things and in all ways




Halik
Yaratıcı
Al-Khaliq
The Creator. He who brings from non-being into being, creating all things in such a way that He determines their existence and the conditions and events they are to experience.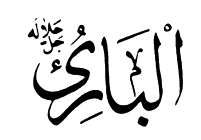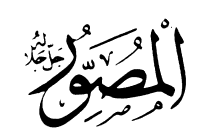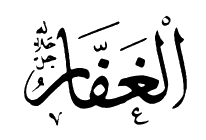 Bari
Takdir edici
Al-Bari
The Maker of order.
O Evolver who created all things so that each whole and its parts are in perfect conformity and harmony
Musavvir
Şekil verici
Al-Musawwir
The Shaper of Beauty. He who designs all things, giving each its particular form and character.


Gaffar
Günahları affedici
Al-Ghaffar
The Forgiving. He who is always ready to forgive.



Kahhar
Kahredici
Al-Qahhar
The Subduer. He who dominates all things, and prevails upon them to do whatever He wills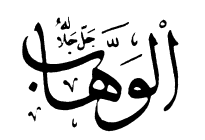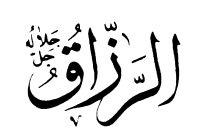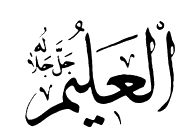 Vehhab
Bahşedici
Al-Wahhab
The Giver of All. He who constantly bestows blessings of every kind
Rezzak
Rızık ihsan edici
Ar-Razzaq
The Sustainer. He who provides all things useful to His creatures
Fettah
Kapıları açıcı
Al-Fattah
The Opener. He who opens the solution to all problems and makes things easy.
Alim
Çok iyi bilici
Al-'Alim
The Knower of All: He who has full knowledge of all things.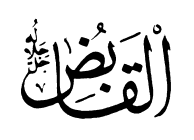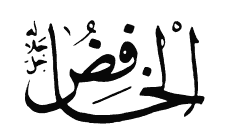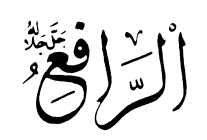 Kabid
Sıkıcı, kısıcı
Al-Qabid
The Constrictor: He who constricts and restricts
Basit
Açıcı, genişletici
Al-Basit
The Reliever. He who releases,letting things expand.
Hafid
Dereceleri genişletici
Al-Khafid
The Abaser. He who brings down, diminishes
Rafi
Dereceleri yükseltici
Ar-Rafi'
The Exalter. He who raises up.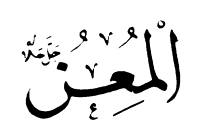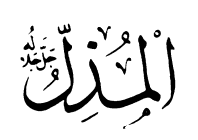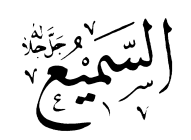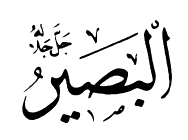 Muizz
İzzet verici
Al-Mu'izz
The Bestower of Honors. He who confers honor and dignity.




Muzill
Zelil kılıcı
Al-Mudhill
The Humiliator. He who degrades and abases.





Semi
İşitici
As-Sami
The Hearer of All. Allah takes care of all the needs of those who invoke this glorious Name one hundred times.


Basir
Görücü
Al-Basir
The All-Seeing. To those who invoke this Name one hundred times between the obligatory and customary prayers in Friday congregation, Allah grants esteem in the eyes of others.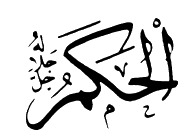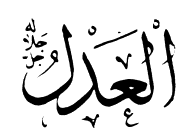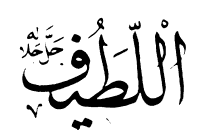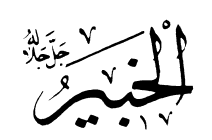 Hakem
Hükmedici
Al-Hakam
The Judge. He who judges and makes right prevail.

Adl
Çok adaletli
Al-'Adl
The Just. He who is Equitable


Latif
Lütfedici
Al-Latif
The Subtle One. He who knows the minutest subtleties of all things.
Habir
Kulunu imtihan edici
Al-Khabir
The All-Aware. He who has knowledge of the inner, most secret aspects of all things.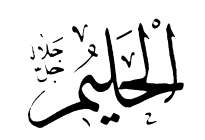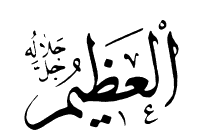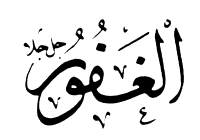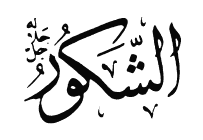 Halim
Yumuşaklık gösterici
Al-Halim
The Forbearing. He who is Most Clement.

Azim
Sonsuz büyük
Al-'Azim
The Magnificent. He who is Most Splendid.

Gafur
Bağışlayıcı
Al-Ghafur
The Forgiver and Hider of Faults.

Şekur
Kullukları kabul edici
Ash-Shakur
The Rewarder of thankfulnes. He who gratefully rewards good deeds.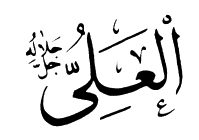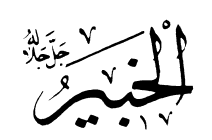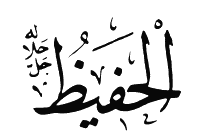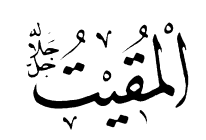 Aliyy
Yükseklikte sonsuz
Al-'Ali
The Highest.


Kebir
Pek büyük
Al-Kabir
The Greatest. Who is supremely Great.

Hafiz
Koruyucu
Al-Hafiz
The Preserver. He who guards all creatures in every detail.
Mukit
Kuvvet verici
Al-Muqit
The Nourisher. He who gives every creature it's sustenance.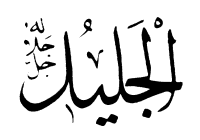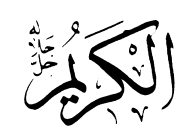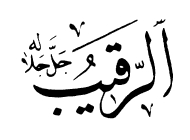 Hasib
Hesap Görücü
Al-Hasib
The Accounter. He who knows every details.
Celil
Ululuk ve büyüklük sahibi
Al-Jalil
The Mighty. He who is Lord of Majesty and Grandeur.
Kerim
Kerem ve İhsan Sahibi
Al-Karim
The Generous. He whose generosity is most abundant.
Rakib
Üstün çıkıcı
Ar-Raqib
The Watchful One.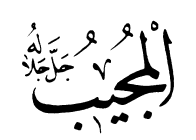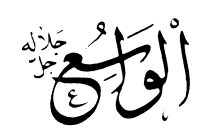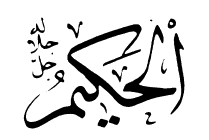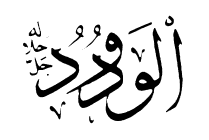 Mücib
Duaları kabul edici
Al-Mujib
The Responder to Prayer. He who grants the wishes who appeal to him.

Vasi
Rahmeti gemiş ve sınırsız
Al-Wasi'
The All Comprehending. He who has limitless capacity and abundance.

Hakim
Hikmet sahibi
Al-Hakim
The Perfectly Wise.He who whose every command and action is pure wisdom.

Vedud
Mü'minleri seven
Al-Wadud
The Loving One. He who loves His good servants, and bestows his compassion upon them.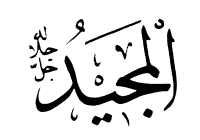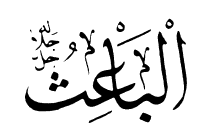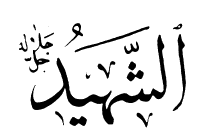 Mecid
Şanı büyük ve yüksek
Al-Majíd
The Majestic One. He whose glory is most great and most high.
Bais
Yeniden dirilten
Al-Ba'ith
The Resurrector. He who brings the dead to life, and raises them from their tombs.
Şehid
Her şeye şahit. Ondan saklı yok.
Ash-Shahid
The Witness. He who is present everywhere and observes all things.
Hakk
Hak üzere kaim.
Al-Haqq
The Truth. He whose being endures unchangingly.